Published December 10, 2020 17:45
Free delivery on aircraft orders until the 25th of December
To celebrate the festive season, Pipistrel is offering free delivery on all new aircraft orders that are placed before Christmas 2020
Thinking of ordering a new Pipistrel aircraft, whether that be a Virus SW, Panthera, Sinus, Velis electro...? If you order before the 25th of December 2020 we will organise the delivery of the aircraft to you free of charge!
This deal is available for all aircraft models, certified and UL, ordered new from the factory, but your order must be placed before Christmas.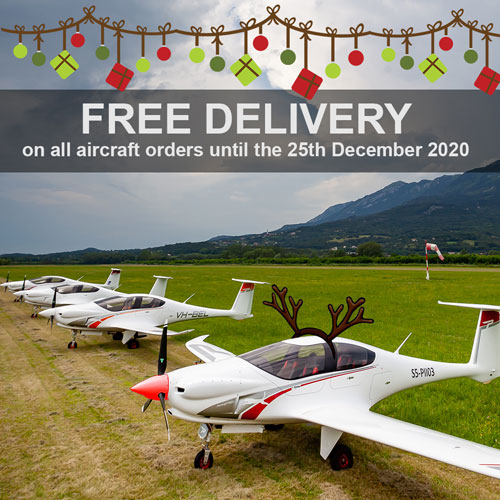 If you would like more information on this promotion or on any of our aircraft, please feel free to contact us !