Velis Electro EASA Certified Demo Aircraft for sale available now.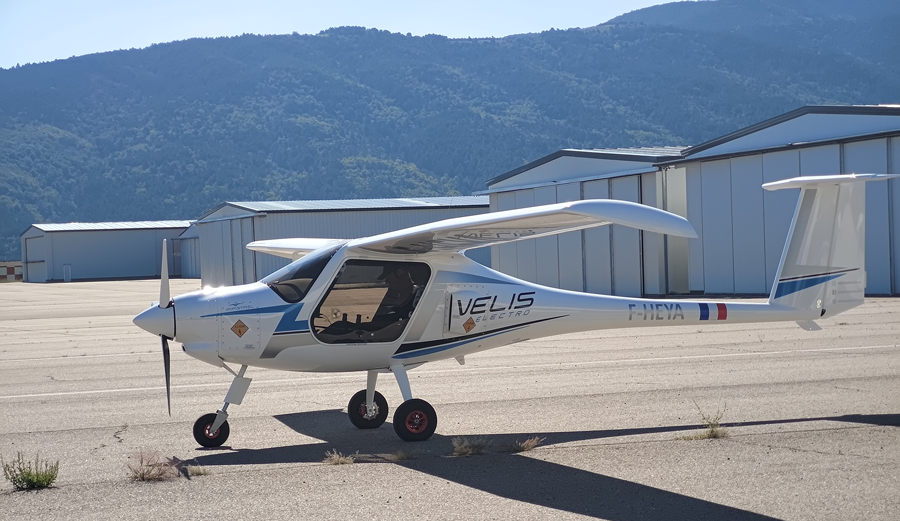 The Velis Electro is the world's first electric powered airplane to receive a Type Certificate (EASA.A.573 TCDS). The two-seater, intended primarily for pilot training, is a game-changing aircraft in terms of technological innovations and cost-efficiency. The Velis Electro can be operated commercially and is fully approved for pilot training as well as other operations. With its quietness, the Velis Electro can bring flight training much closer to urban areas without adversely affecting communities' quality of life.
This aircraft is an EASA certified aircraft currently with French call sign. The aircraft has been used for demonstration purposes and is now for sale and available immediately.
Year: 2022
Total airframe hours: 3h
Total engine hours: 3h
The Velis Electro is well equipped and includes options such as:
Pipistrel E-811 EASA Type-Certified Engine - 100% electric.
Battery : EarthX ETX680C
Up to 50 minutes endurance (plus VFR reserve)
Quiet on the inside and outside
Optimized for PPL pilot training and Day VFR
Can operate in cold, hot and rain conditions
Demonstrated levels of safety equivalent or higher than conventional powered airplanes.
Pitot: Garmin GAP 26
GPS: Garmin AERA 660
COM: ART833-II
XPDR: TRT800H
& much more !!!
Price: 205.000€ ex VAT
Velis Electro is the greenest way of learning to fly ! Follow the path of Ecolution and Contact us today for more information or visit our info page Velis Electro.