Published May 07, 2020 12:05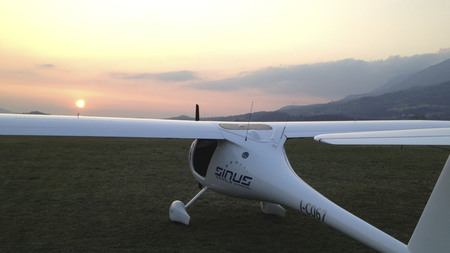 Get an almost new plane for a fraction of the price.
Pipistrel Andorra and A4 Aviation are happy to announce that our Sinus 912 is now on sale for only 98.500€. This is a special Covid-19 "de-confinement" offer, as the lockdown will come to an end and we want to help you get ready for the flying season. The aircraft is available as soon as the lockdown ends and comes ready to fly having just had it's big 5 year service. It is a very good value for money offer compared to buying a new Sinus.
Order before the 15th of june 2020 to take advantage of this offer.
Our Sinus is a 2015 Sinus 912 and has been used for demonstration flights by ourselves. The aircraft is extremely well equipped with all the optional extras including dynon glass cockpit, autopilot, upgraded leather seats and more!
The aircraft is in a like new condition inside and out and has only 80 hours. Get an almost new aircraft for a fraction of the price!
For more information on the aircraft and this special deal, contact us at sales@a4aviation.com or visit our website https://www.a4aviation.com/pipistrel/for-sale/sinus-912-tail-wheel